DIVA team at Web3 Conf India
By Sk Ayaz at
Team DIVA had an opportunity to join India's first web3 conference event called Web3 Conf India held at Novotel Goa Dona Sylvia Resort, Goa, India. It was a three day conference event with an amazing cruise kick-off party before the beginning of the event. The venue was amazing and was located near the beach giving it proper Goa vibes. The venue was also well arranged for the events and had two different halls booked for conferences to run in parallel. There were limited seats for the event and it was only accessible for the people who bought NFT passes which were sold on TickEth platform.
Event Venue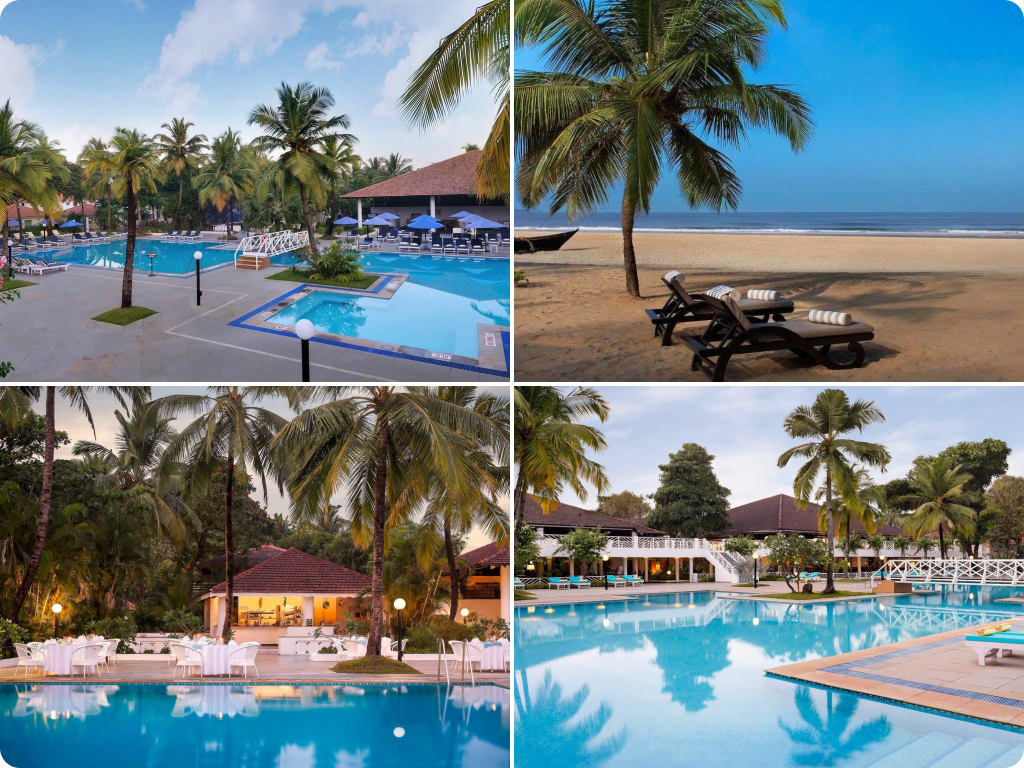 Cruise Kick-off Party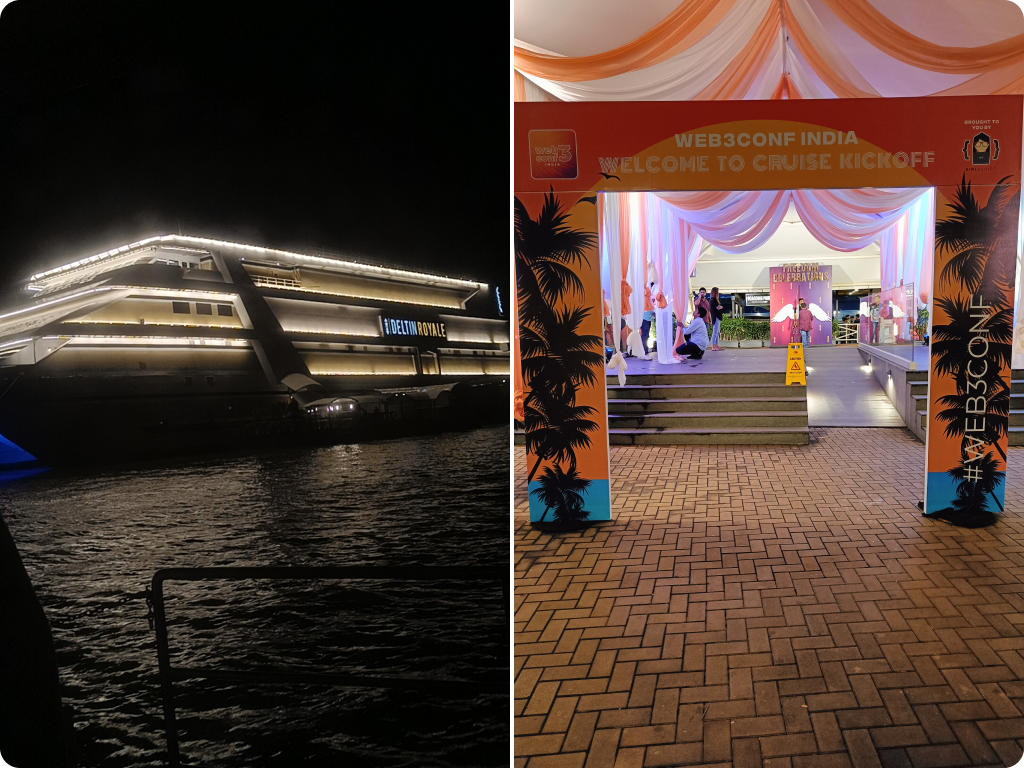 Our main plan was to make people learn about DIVA Protocol and reward them with the DIVA swags that we had prepared for the event. It was the first time people were going to have their swags from DIVA and we were also excited about it. At the event we secured a booth where all other companies and event sponsors booths were also present to interact with attendees at the event.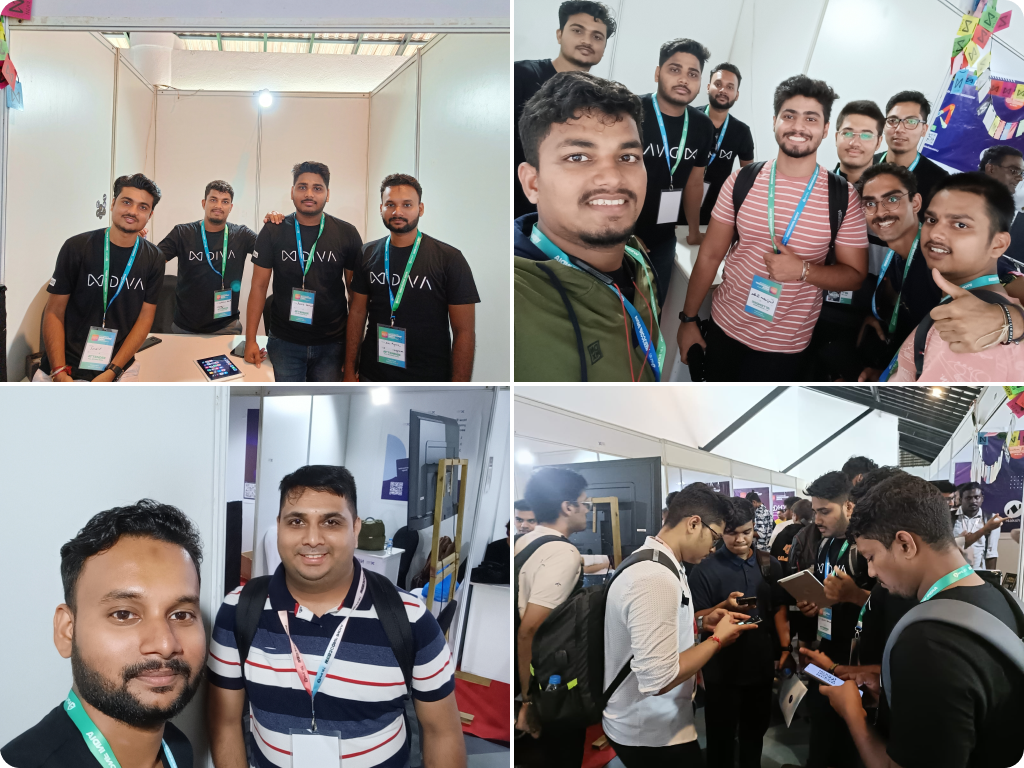 We got a great response from the people that we met at the event and that we presented what we are building at DIVA Protocol and its use cases. We also encouraged people to go through the DIVA docs and participate in our on-going incentivized testnet program. Many of them joined our discord channel, registered their wallet to claim dUSD tokens to participate in the testnet tasks and claimed their DIVA swag.
Along with sharing information about DIVA Protocol, we also visited all the booths set up there and met with folks from different companies to discuss about each other's product. We met with folks from WalletConnect, Shardeum, AssetMantle, Express Protocol, QuillAudits, Polygon, SpheronHQ, Near Protocol, StackOS, and ZKX among others. ZKX, which is a perpetual swap protocol built on StarkNet, also hosted a discussion panel about future of web3 with some popular faces of India in web3 space. There was also a launch party from Express Protocol on their successful mainnet launch hosted at the end of the event.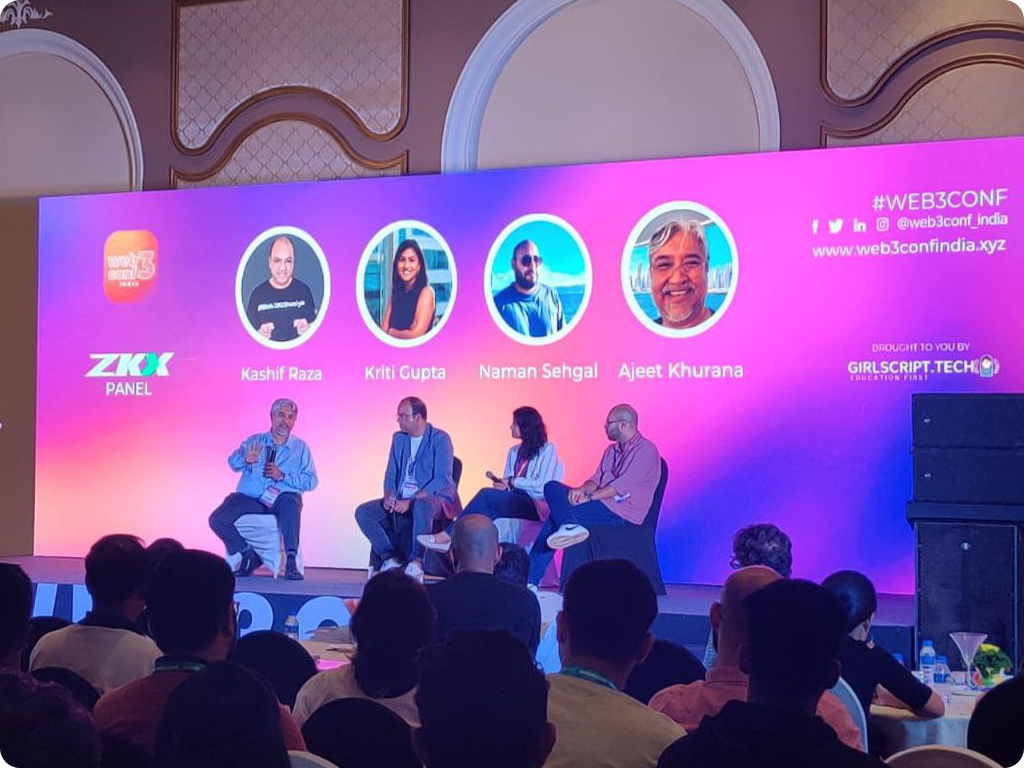 Conclusion
To conclude, Web3 Conf India was a great event to connect with web3 enthusiasts and spread the word about DIVA Protocol and the unique use cases it will enable. We hope to leverage the connections that we established during the event to help grow the DIVA ecosystem.
WAGMI ✊🚀